I've recently attended a Chinese Man show and had a major revelation about what the best hairstyles and headwears are when going to a concert.
What kind of concert?
Well, almost any kind of concert. Even if it's performed by the famous brass band 69 Blowing Hookers, or by the 70 Octogenarians Wind Ensemble or by 2 Crickets Rapping Under the Full Moon.
And in general, these hairstyles and headwears I have discovered are best suited for any kind of public show which involves a crowd, a stage and sometimes a siren. An ambulance siren.
So keep reading to find out how this revelation hit me. Or jump straight to the list.
But let's start with the very very beginning, going back to the times of Adam and Eve. Mmm.., maybe not.
Actually, it all began around 5 months ago, in September 2017, on a Saturday morning when I woke up early and Lars had ostensibly no intention to do so.
After thinking "Oh, he is to tired. Let him sleep in.", I still couldn't help but play this song very loud:
Get up! – Chinese Man
While I expected him to hate me for waking him up, he just said:
"Hey, I love this song! Who's playing?"
"It's a French band called Chinese Man. They have an eclectic style. It's a fusion of hip-hop, jazz, funk, dub."
"I like it! It's refreshing"
"Yes, I like them too. You know, we could go watch them live. Let's take a look at their concert tour dates to see if they come to Berlin."
"Yes, let's see! So this year they will be in France, Belgium..They don't come to Germany in 2017, unfortunately. The program was only displayed until the end of the year."
"Ok, it doesn't matter." And I completely forgot about it.
Fast forward one month later: It's my birthday and SURPRIZE, Lars offers me tickets to Shikantaza – a Chinese Man concert in Berlin, at Huxley's Neue Welt. "Wow, thank you, darling! I really didn't expect it". Just one tiny detail: the concert's date is February 2018. "Ha, ha, you are really optimistic about our life expectancy. We rarely schedule something several months ahead."
But optimism proved to be a good bet. We made it through the German winter (maybe the January holiday in Gran Canaria also helped us a little, to be fair).
So on 17 February, we were swimming through the jam-packed venue to find a good spot.
I am a short lady. So short that even Lilliputians could look down at me.  For me, staying on the ground floor when going to a show, means I have the best perspective on a unique landscape: a sea of butts.
Luckily, Huxley's Neue Welt caters also to tiny Danubian dwarfs like me. At the back, there are some stairs which give access to a higher platform with an awesome panoramic view. Cool! We went upstairs. "Oh, niiiice, very niiiice! I could even see the stage. Pretty incredible."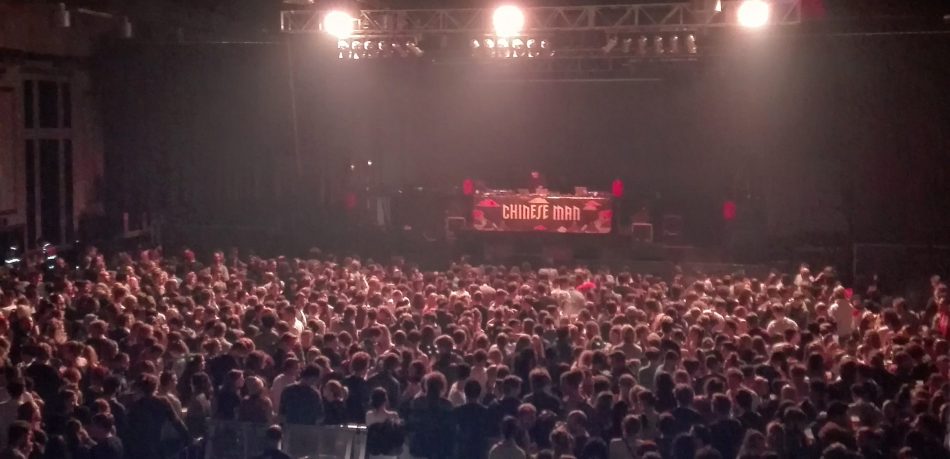 The concert started with a great vibe and some awesome, pretty mesmerizing visuals. And I was thrilled that I actually get to see something 🙂

However, the human mind is a mysterious cyborg. Although I am aware of my small height, in the first 10 minutes of the show, the following thought has been racing through my brain like a hamster on a wheel:
I hope I am not blocking the view of the people behind me. I hope I am not blocking the view of the people behind me. I hope I am not blocking the view of the people behind me. I hope I am not blocking the view of the people behind me. I hope I am not blocking the view of the people behind me.
For the record, the few people behind me were waaay taller than me.
At my side, Lars, was dealing with his own mental hamster and was trying to put the following thought in quarantine:
I should've had my hair cut shorter on Wednesday when I've been to the hairdresser's. I hope I am not blocking the view of the people behind me. I should've had my hair cut shorter. I should've had my hair cut shorter!
For the record, his hair is 2 centimeter long.
Just when we were struggling with such sick concern for our peers' comfort, the girl in front of me had a brilliant idea which she implemented in no time. She tied her long hair in a Ninja bun. For those of you who are not familiar with a concept, this is what a Ninja bun looks like: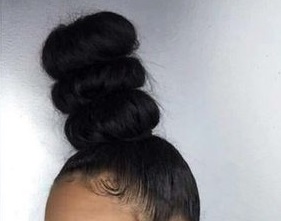 It's practically the Japanese version of the Eiffel Tower.
Game over! The show will certainly go on. But without me seeing anything.
Pfff, that moment when between you and the Chinese Man stands a Ninja bun… What can you do? Write a letter to the girl, for example.
Dear, oh, dear,
The Ninja bun was lovely and really had a strong impact on my world view, thank you! But my guess is, you can do even better in the future.
Here is a list of great hairstyles and headwears that are definitely a great idea when going to other public concerts or theatre plays or opera plays etc. In general, to any place where you have to stand/sit in front of someone else. All these ideas will really make their day.
Number 1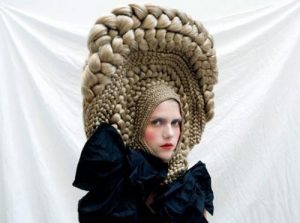 Number 2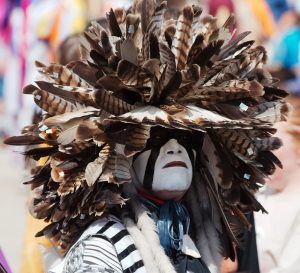 Number 3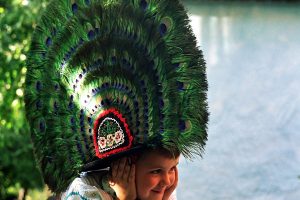 Number 4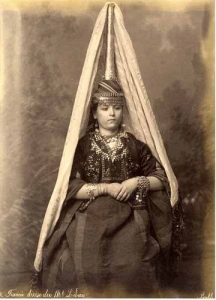 Number 5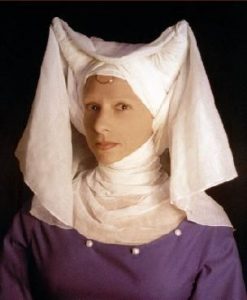 Number 6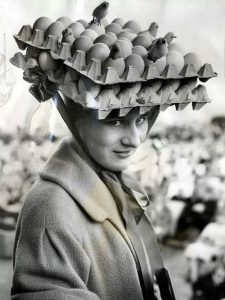 Number 7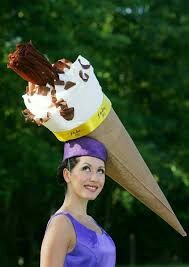 Number 8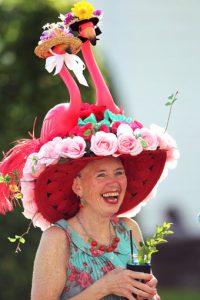 Number 9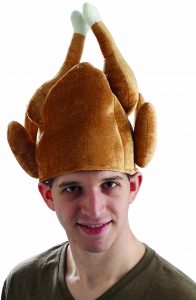 Number 10