On a rainy Friday night, I arrived at Estrel Hotel – the biggest hotel in Germany.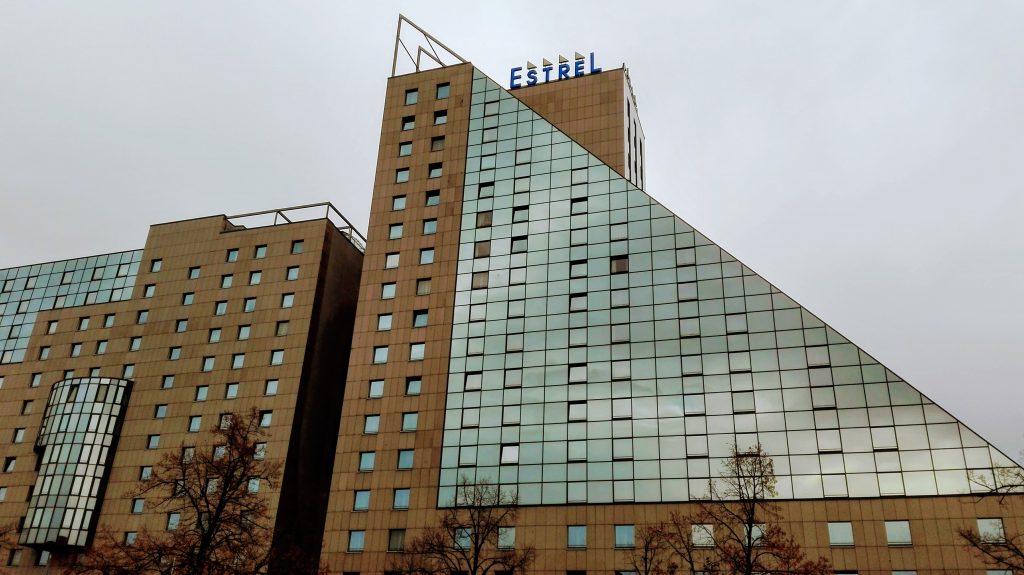 It is right by a channel (Neukölln Ship Canal) so you could even go there with your private boat. But I chose to go on my private legs, singing a happy song: I wish I had a private boat.
When I got there, they immediately asked me: "Are you here for Stars in Concert"? "No, just for the Alignment of the Planets" 🙂 Do you have that?
What exactly is Stars in Concert? Well, how shall I put this? Let's say you want to see Elvis Presley performing live.
What do you do?
You can splurge on a Spiritist séance and wait for the King to rock an ouija board. Or you go to Estrel, where an impersonator of Elvis Presley will let you burn his house, steal his car, drink his liquor from an old fruit jar.. But don't you dare step on his blue suede shoes. 🙂
Practical Info:
Stars in Concert is a live show starring impersonators of international stars, dead or not so dead, like: Elvis Presley, Michael Jackson, Tina Turner, Amy Winehouse, Marylin Monroe, Madonna. It is hosted in the Estrel Festival Center and millions of spectators attend it every year.
Here is the official trailer: 
I hate going into this kind of medical details, but the woman at the reception desk seemed like the perfect poster face for constipation pills..which don't work.
She was uptight, slightly arrogant and dismissive. She gave me a cold look and the keycard  to my room: "sixth floor, room 7".
The hallway on the sixth floor resembled a maze. And the door numbers started from 10 600.. Huh? All right! So I guess I have to follow this arithmetical path and find number 7. Well, what time is it now? Ah, 8 o'clock, great, I have the whole night..
And to think of all those people paying money for escape rooms :)) That's boring! THIS is the real game: how to find the room, not how to escape from it.
Then I suddenly got a brilliant idea: I could perhaps take a look at the number on the keycard in my own hand. D'ooh! And, magic! There it was: room number 10 607. I guess lady Zgaga was right: it was number 7. If you subtracted 10 600..Just a detail.
Practical Info:
As, the largest hotel in Germany, Estrel has 1 125 rooms, distributed in several "wings". The room numbers include the wing number and the floor, in my case: wing 1, floor 06, room 07. Good to know.
The room looked pretty decent. Spacious, very clean, well-lit, crystal clean bathroom with large bathtub (this might seem elementary for a 4 star hotel, but after my stay in a 4 star hotel in Malta, I know it isn't).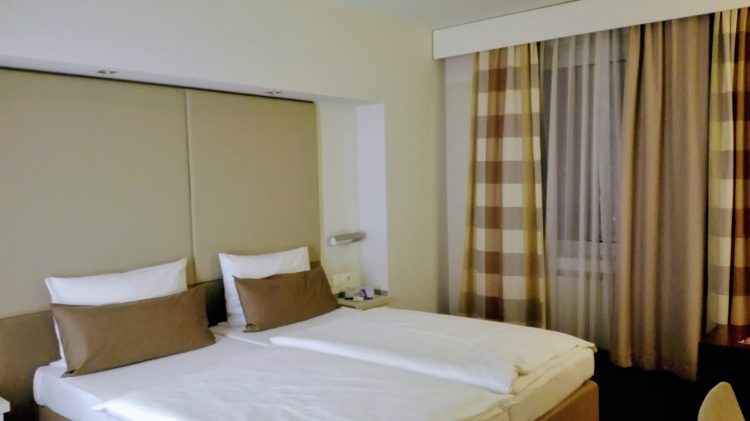 I have shortly noticed 2 flower pots on a high shelf and thought to myself: "they remind me of a wedding scenery".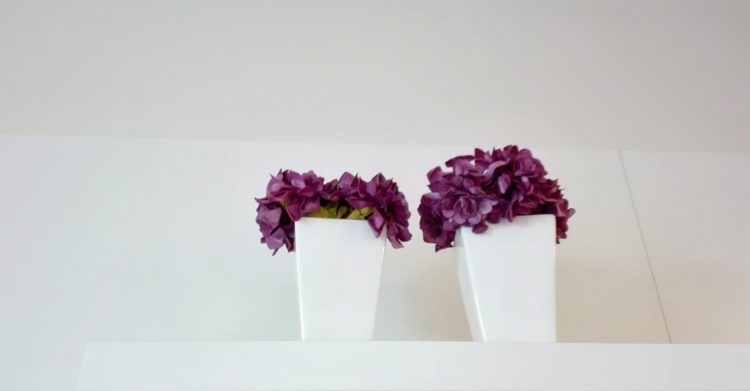 Then I instantly decided to go to bed early, since I was really tired.
But 2 seconds after I lay my head on the pillow I remembered something: "Damn, I had planned to look for a wedding dress for a while now. I should do it soon."
And with the impulse control of a chimpanzee high on a Gorilla fart, one minute later I was on the internet looking for wedding dresses 😀 Great!
I knew from experience that this monkeying around was not exactly going to end fast.
"Wow, so many lovely dresses..Look, this one is for a beach wedding (or bitch?), this one is grandma's style – go retro, Pedro! (I like grandma's style especially when I think of a friend's grandmother who fled home when she was 14 and was so poor that she had to craft some underwear out of Romania's national flag. Now that's what I call creativity!).
Look, another dress! But this one is just pompous and it only lacks a Bichon Frise as a veil, let's face it. Okay..2 hours flew away just like that. Conclusion: "hm, nice dresses, but I am sure there must be a dress out there that tops them all."
Saturday
I had breakfast in the hotel.
Practical Info:
Breakfast in Estrel hotel costs 19 euro and is served from 7 to 10.30.
The omelette was cold, the ham section looked a bit tired and the fruit salad was guarded by a huge fly.
On the other hand, reasonable variety in terms of bread, sweets, muesli, dairy. They even offered a real honeycomb..So that fly was really barking up the wrong tree next to that salad..
But since I am not so fond of carbs, this breakfast was for me just overpriced and mediocre.
I said good morning to the fly, for all beings need to live together in harmony on planet Earth, right? I have added some food items on my plate and sat down at a table.
When I lifted my eyes after some time, I almost choked. There it was, finally, just in front of me, the perfect white dress that simultaneously looked like a beach wedding dress, grandma's dress and a Bichon Frise's nightgown.
The bride was a guy from Dubai, dressed in white from head to toes. I bet even a camel would have complimented him with: Ay, chica, que bonita!