When life gives you lemons, make a lemonade.
When life gives you a free cryogeny at -10°C, get away from there, take a trip to the closest lake and skate.
And so did we, on Saturday afternoon, when the temperature had dropped to  -10°C.
The closest lake from Pankow, where we live, is called Arkenberger and lies in the Blankenfelde municipality. It only takes 10 minutes to go there by car. It is a very popular weekend escape for Berliners and, during summer, people climb on the top of the Arkenberge hill, which is considered the highest point in the Berlin area (120.7 m).
To our great surprise, quite a bunch of people had decided to apply the same anti-cryogenic strategy. The lake was very animated. Adults, kids and dogs were all fighting the battle against freezing and making the best of the icy weather by skating.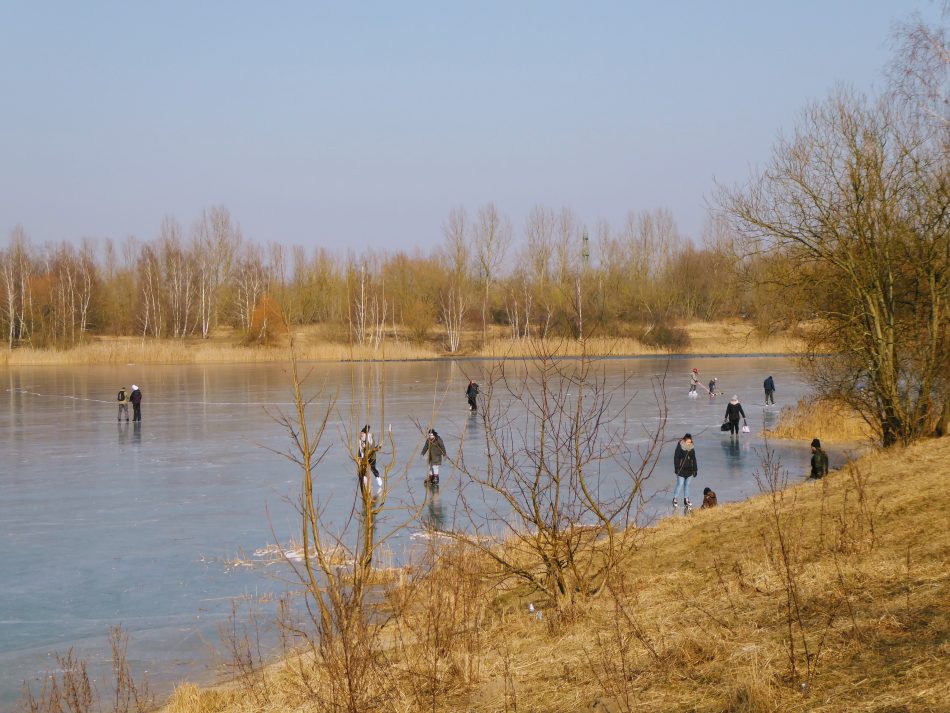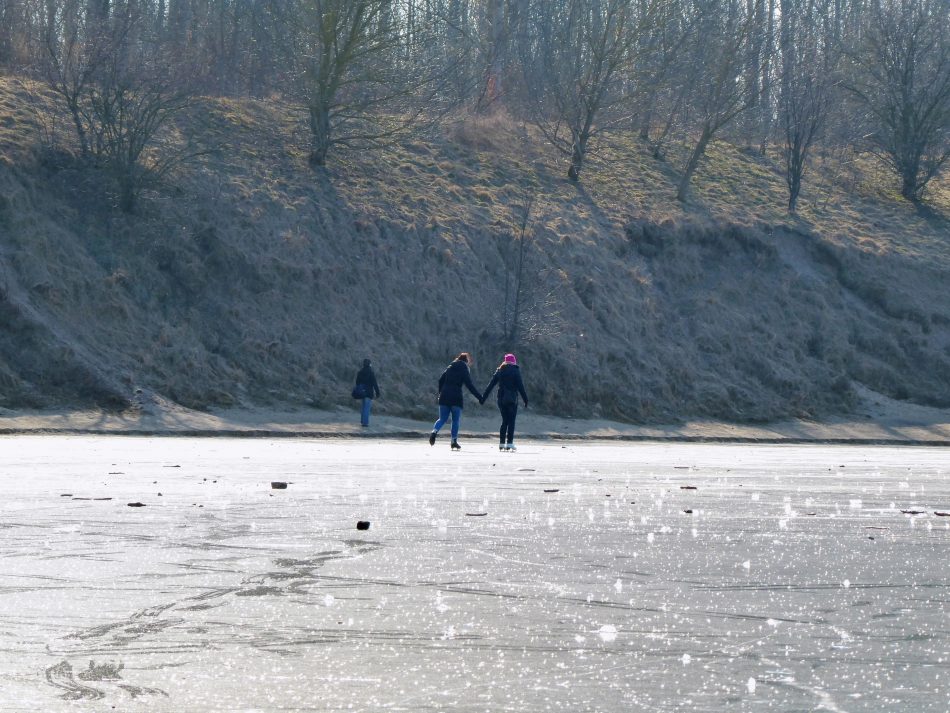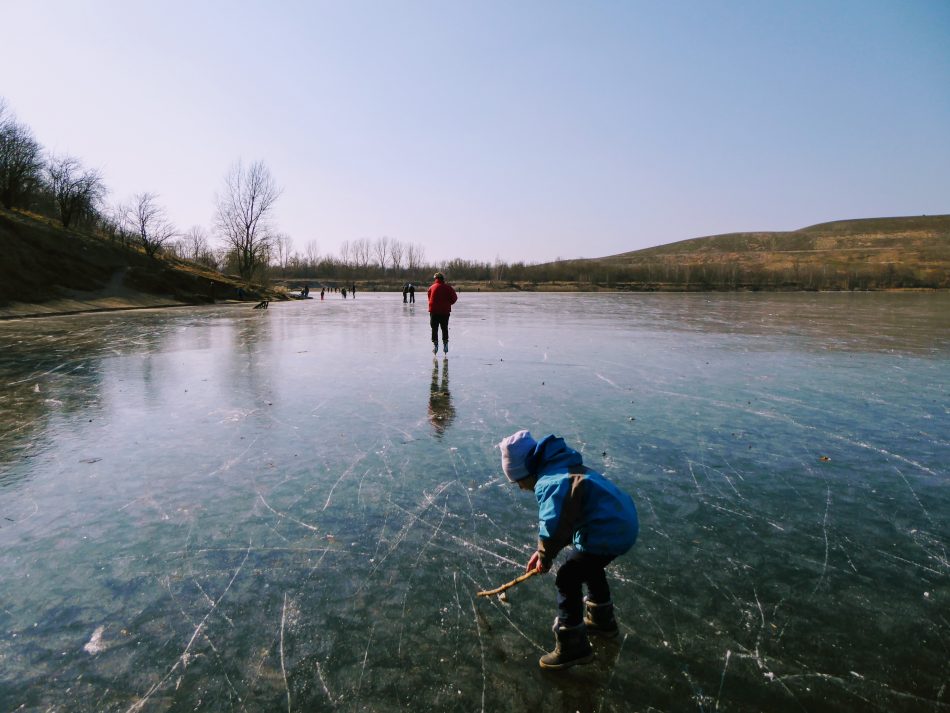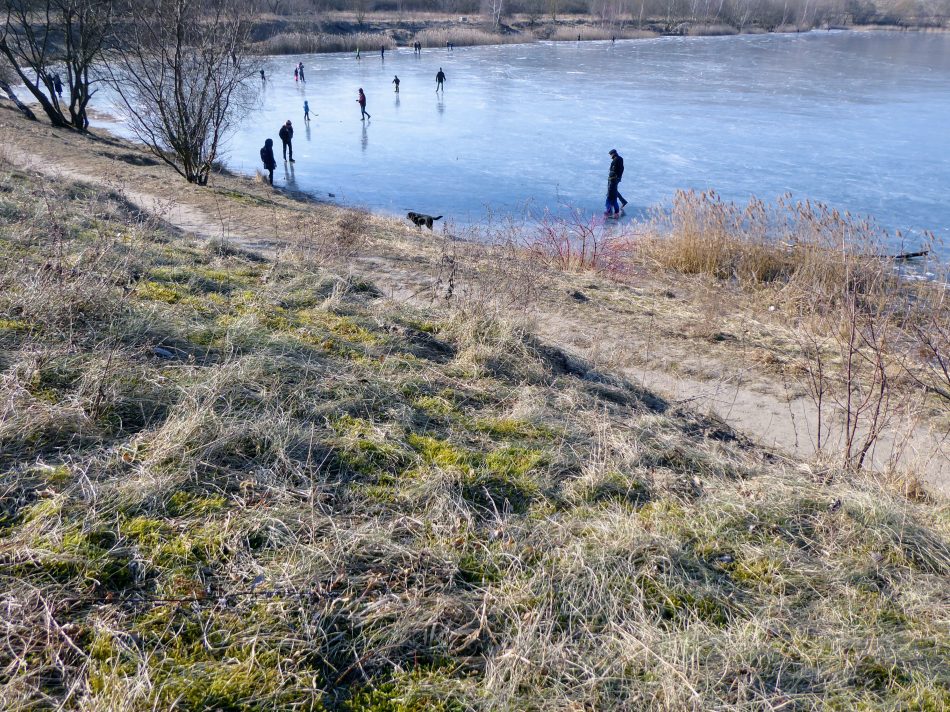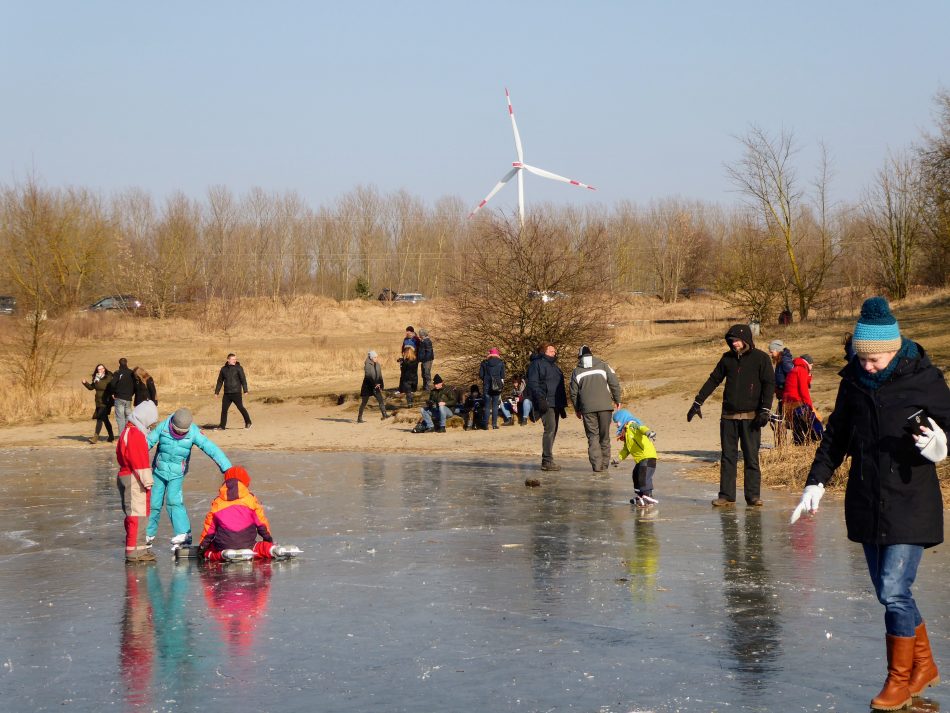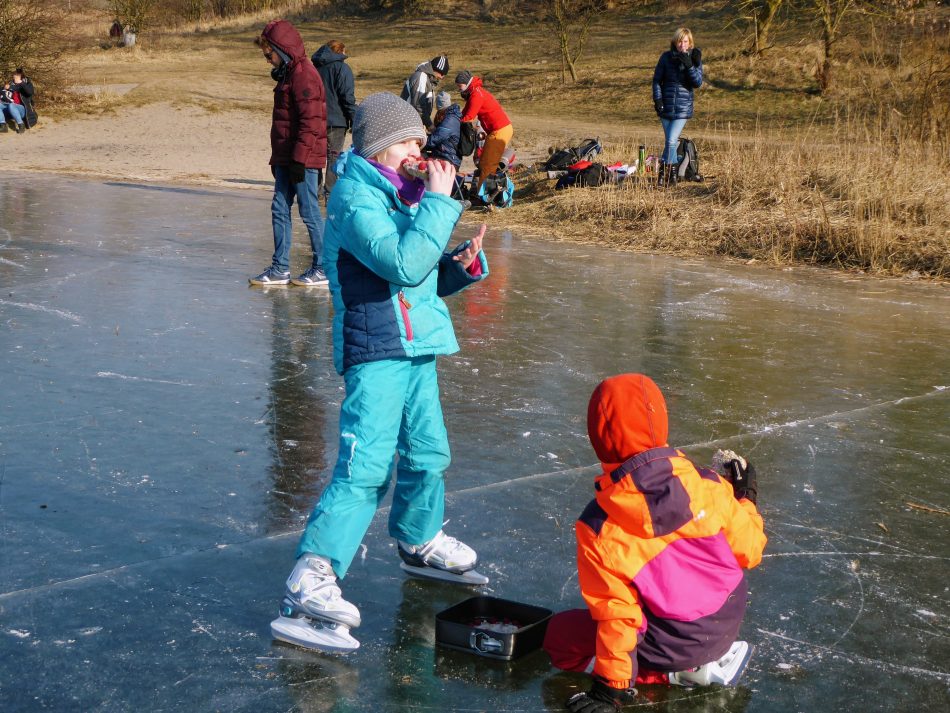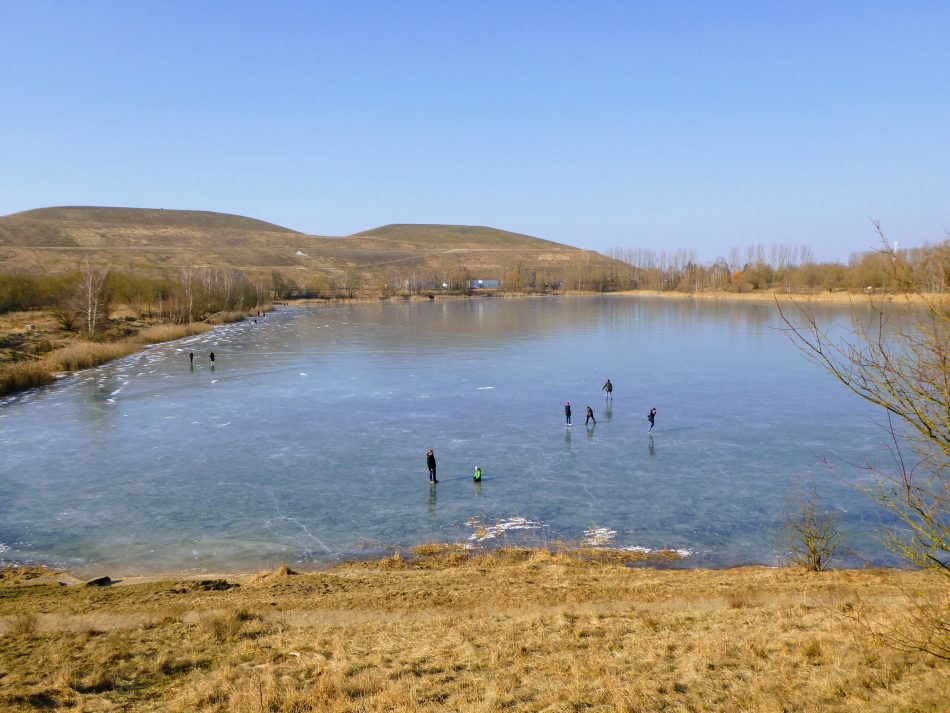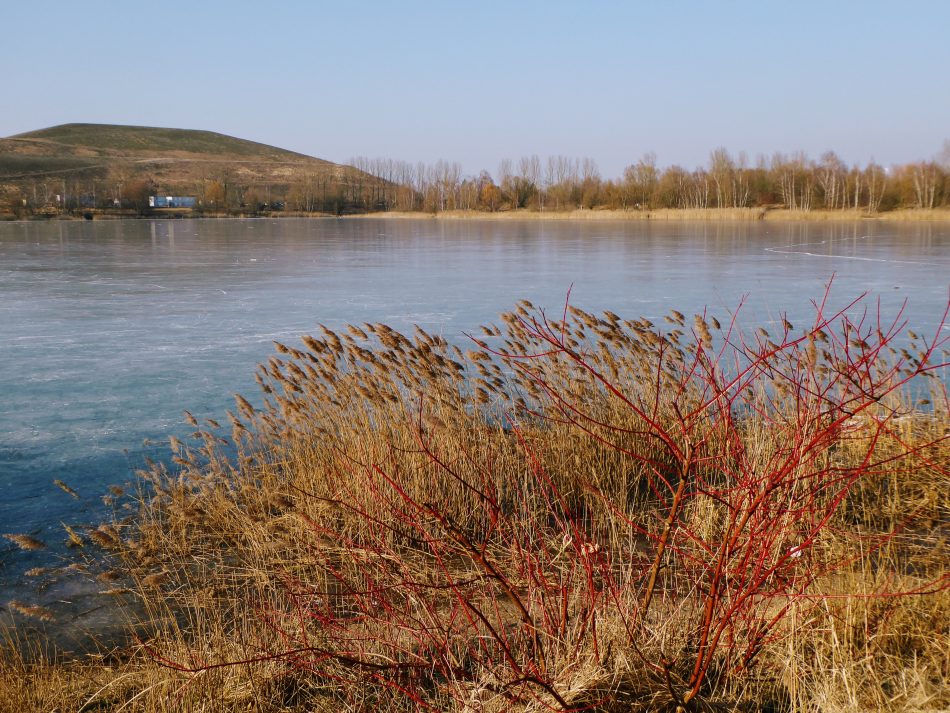 In autumn, the view from the top of the hill is spectacular. We have been there last year in October.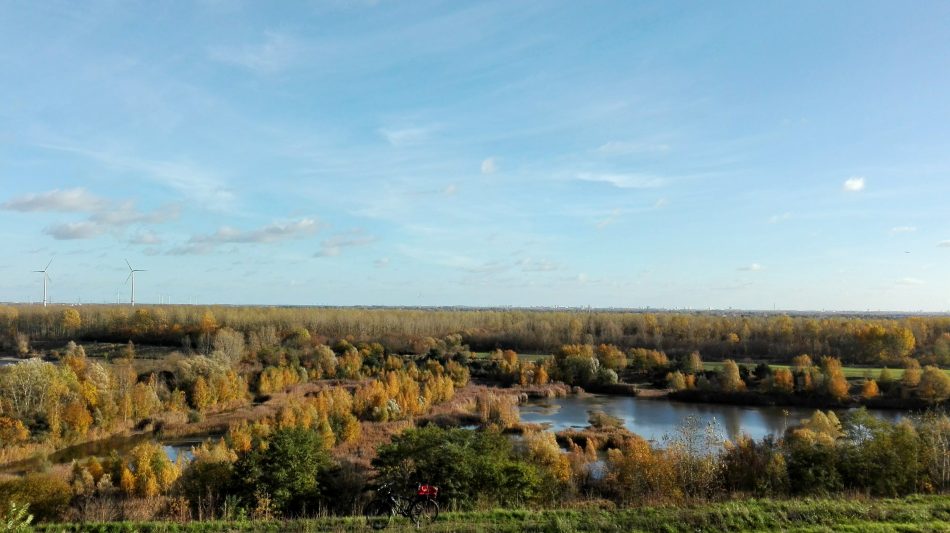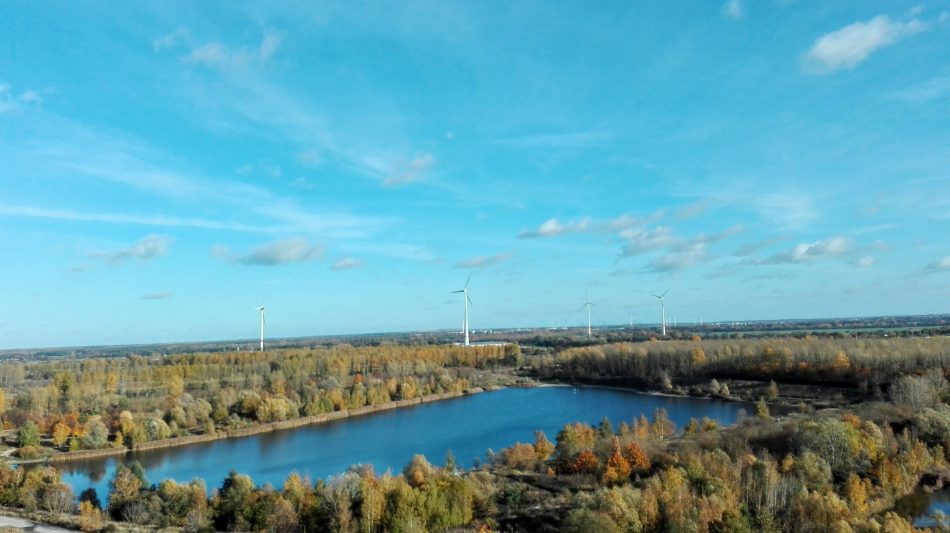 Update after one year
The same lake now, one year later, on 16 February 2019. This time, it was a lovely sunny weather and the temperature climbed to 10 degrees +. Who said global climate change is bad?:D